A warning against SDG-washing
A recently published article in Harvard Business Review claims that many companies that have officially committed to the UN Sustainable Development Goals (SDGs) are not putting in the actual work needed. Too often, SDGs are used for external communication and cosmetic purposes, rather than being integrated in the companies' core business, the article concludes.  
Carina Wendel is an Associate Director at the mission-driven consulting firm FSG behind the article. She is also originally from Helsingborg in Sweden and has made an international career in sustainability and social impact strategy.  
"We have to start thinking more deeply about what the corporate work on the SDGs really leads to. If all companies were to stop working on the SDGs today, what would change? What is the true impact?", she says.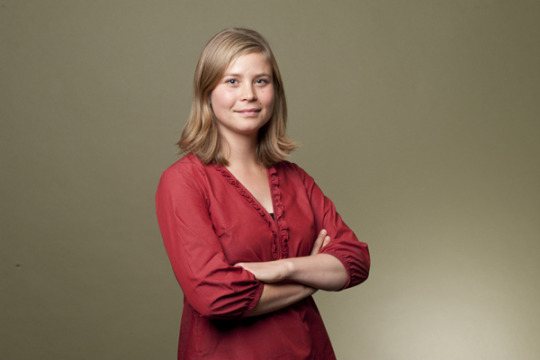 The article Business as Usual Will Not Save the Planet is written by the academically renowned Mark R. Kramer, Rishi Agarwal and Aditi Srinivas, all consultants at FSG. It is based on a study of 100 of the largest global companies that have officially committed to one or more SDGs. The companies' external communications were examined and interviews were conducted with a selection of the research objects.  
Even though 95% of the corporations anticipate their work contributes significantly or substantially to the SDGs, the majority did not strategically embed the SDGs into their core business. For many companies, old initiatives received an SDG label, without any new projects being initiated. Some businesses even made contradictory connections between their core business activities and the SDGs, such as a tobacco company that claimed to promote SDG 3 about health.  
Another problem that the article highlights is the sheer number of SDGs that most companies commit to. More than half of the 50 largest U.S. companies try to advance an average of 9 SDGs, but few of them are changing their core activities to support that mission. Having a multitude of goals may even prohibit them from actively making any difference in their efforts.
"It is not the number of communicated SDGs that has an effect, but how intensively you are working on them in practice. It is easier to do deep and innovative work when you focus on one or two SDGs. Meaningful change typically requires identifying alternative business models, underserved populations, new internal synergies and external partnerships, as well as careful measurement of social and environmental impact that companies are not used to doing." says Carina Wendel at FSG.

The effect of this "SDG-washing" is considerably greater than just an embarrassing failure for the business sector. In a world with widespread social problems and frightening urgency of climate change, the real set-back is not only the lack of honesty and transparency towards external stakeholders, but the lack of consideration and responsibility for the global issues we are facing today.  
The real damage is what gets left undone; the work to combat poverty and injustice; the investments in peace keeping and the protection of the environment. At the end of the day, SDG-washing is a loss for everyone. 

Carina Wendel recognizes the vast opportunities related to a sustainable shift in the market. This is especially true for the companies who act quickly and win the "first mover advantage", as these companies tend to be able to claim larger market shares. You have to have a balanced approach to short term goals and long-term strategy, she explains.  
"You have to think long term for ideas, but maintain an "urgency" mindset for the upcoming 3-5 years. It is about reaching the short-term goals, but having an underlying strategy. In addition to driving real impact, that becomes less risky externally and more motivational internally."
Important to bear in mind is also that help is available to develop companies' sustainability work. The mentioned HBR article and other literature provide tips and guidelines, while practical advice is offered by several sustainability advisors, such as FSG and Forever, that partner on client assignments in the Nordics. There is support to get in areas ranging from the development of sustainability programs and SDG strategies, to implementation of concepts such as Shared Value and Collective Impact.
"I am looking forward to spending more time with Swedish companies.They are seen as leaders in sustainability and should be the ones truly integrating the SDGs into corporate strategy", Wendel says, encouraging Swedish companies to overview their work with the SDGs in the upcoming year.

Ebba Johansson, researcher at Forever.